I had a long list of things that I once believed were truth. I was so confused about God, sin, and the Bible.  Much of what I believed was only half truth and instead of going to the source
for answers, I let the world and people around me dictate what was true.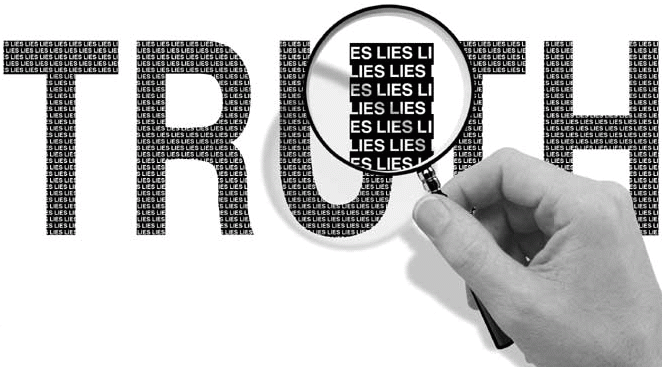 Photo compliments: modernreject.com
Here are some of the highlights of what I once believed.
I believed that there was a God, but believing in Jesus somehow meant that I was an evil person, full of sin.
I believed that "Religious" people took the Bible out of context, and that they used it to judge people and make them feel bad for how they were living their lives.
I believed that God could never love me because I didn't act good enough.
I believed that the story of Adam and Eve was a fable, told to suppress women, and that this "untrue" story didn't apply to me in any way.
I believed that if you talked with other people about the Bible that you would be ridiculed as a "Bible banger," so why study it?
I believed that I couldn't ask someone to explain the Bible to me because I didn't really know what was in the Bible, so how would I know they were telling me the truth?
Everything I believed began to change in college, when I took a Bible as Literature class.
On the first day of class, the Atheist teacher announced the ground rules ; NO religion, NO beliefs, only discussions about the Bible as a piece of literature.
We would be evaluating the characters and the themes only.  I was excited because this sounded just like just the class I needed in order to learn what was in the Bible. I thought I would be dismissing the Bible as "old" and "invalid" in today's world.  Our first assignment was in Genesis.  As I read about the serpent, the first sin, and God's judgment of the first sin, I realized that God was justified!  My eyes were open and I saw myself in that garden.
He didn't hate women!  He hated sin!
I couldn't fathom the perfect world that Adam and Eve lived in and I mourned with them when they were removed from the garden.
I realized that
God didn't set
up the boundaries
to suppress us,
but to protect us!
God did many amazing things with my heart while in the "Atheist" Bible study.  As we were learning about God as a character in a book, we were learning about God's character.  Traits  like: creator, holy, perfect, powerful, faithful, and most of all good, all built a picture of what my creator really looked like.  My heart began to see who God actually is.  I left the class wanting to know God more.
Instead of putting the Bible aside, I never put it down.
Instead of depending on the world to define what the Bible says, I started reading it for myself, on my own, outside of class.  The changes that followed weren't instant, but God didn't stop convicting me.  Convincing me that His way was good because He did want to protect me.  He is the only true satisfaction you will ever find for your unsettled heart.
And He guided me to places where I could study what the Bible says about HIM.  I looked to Jesus for forgiveness.  He is the way and the TRUTH!  The truth is what my heart was seeking  all along.  I am not perfect, I still sin, but I now have a deeper awareness of the things I need to avoid because He loved me (and you) enough to die for us!  I now believe that I can learn something new from the Bible everyday, and I am being transformed into the person God created me to be.  I believe that the Holy Spirit has this amazing power to write words from the Bible in my heart and they just appear in my mind whenever I need them.  I believe the Bible is the truth and a starting point for a spiritual journey to which God is calling us all.
Don't believe me?…I guess you have to read the Bible for yourself!
_______________________________________________________________________________________________________________________________________________
Tiffany is a good friend of mine.  I have known her for 6 years.  We attend BSF together and she is a fellow "Spiritual Runner."  She is a soft-spoken, hard-working gal who is pure in heart.  If you would like to get in touch with Tiffany, her e-mail address is: mcgirrtiffany@yahoo.com
_______________________________________________________________________________________________________________________________________________
A friend of mine said to me the other day…."When fire touches anything, the thing it touches are never the same again."   I got to thinking, a house that is burned will never be restored back to its original state.  A candle that is lit will never revert back to how it began.  A hand that touches a gas stove will be forever altered.   God is like that fire.  Once He touches you, you will never be the same!  That flame touched Tiffany and she is forever changed!  No one can thwart the will of God.  And it was God's will for Tiffany to see the truth in God's word that day in the atheist run bible study.
As Tiffany said, "He is the only true satisfaction you will ever find for your unsettled heart."
His fire will change you too.
Love you Tiff.  Thank you for sharing your story.
Related Articles: